A haven to call home
Your Mirvac designed Pavilions residence adds a new dimension to living well, with light-filled interiors that spill to the outdoors, open plan spaces carefully designed, and finishes that are tested to ensure they are as durable as they are beautiful.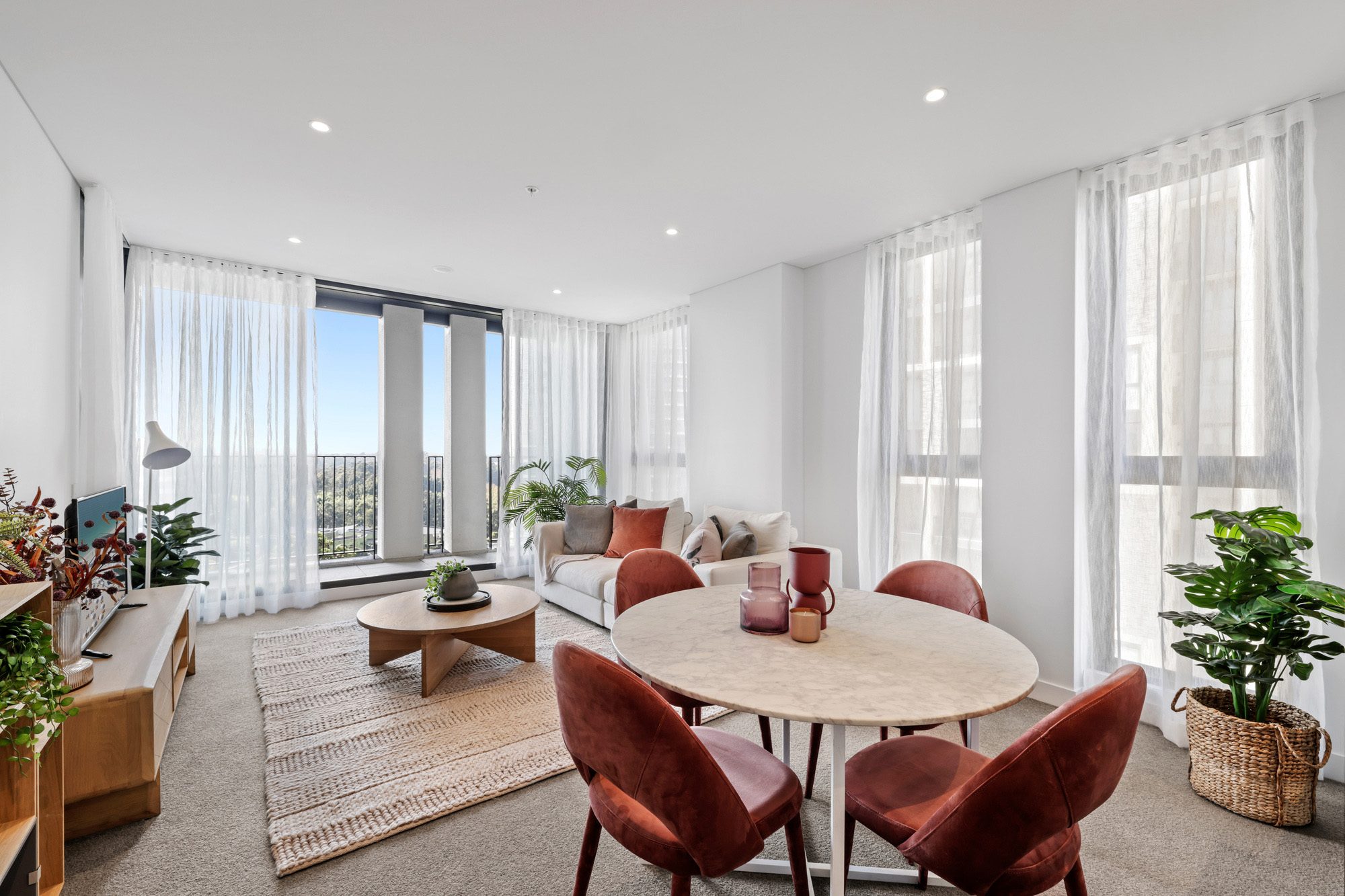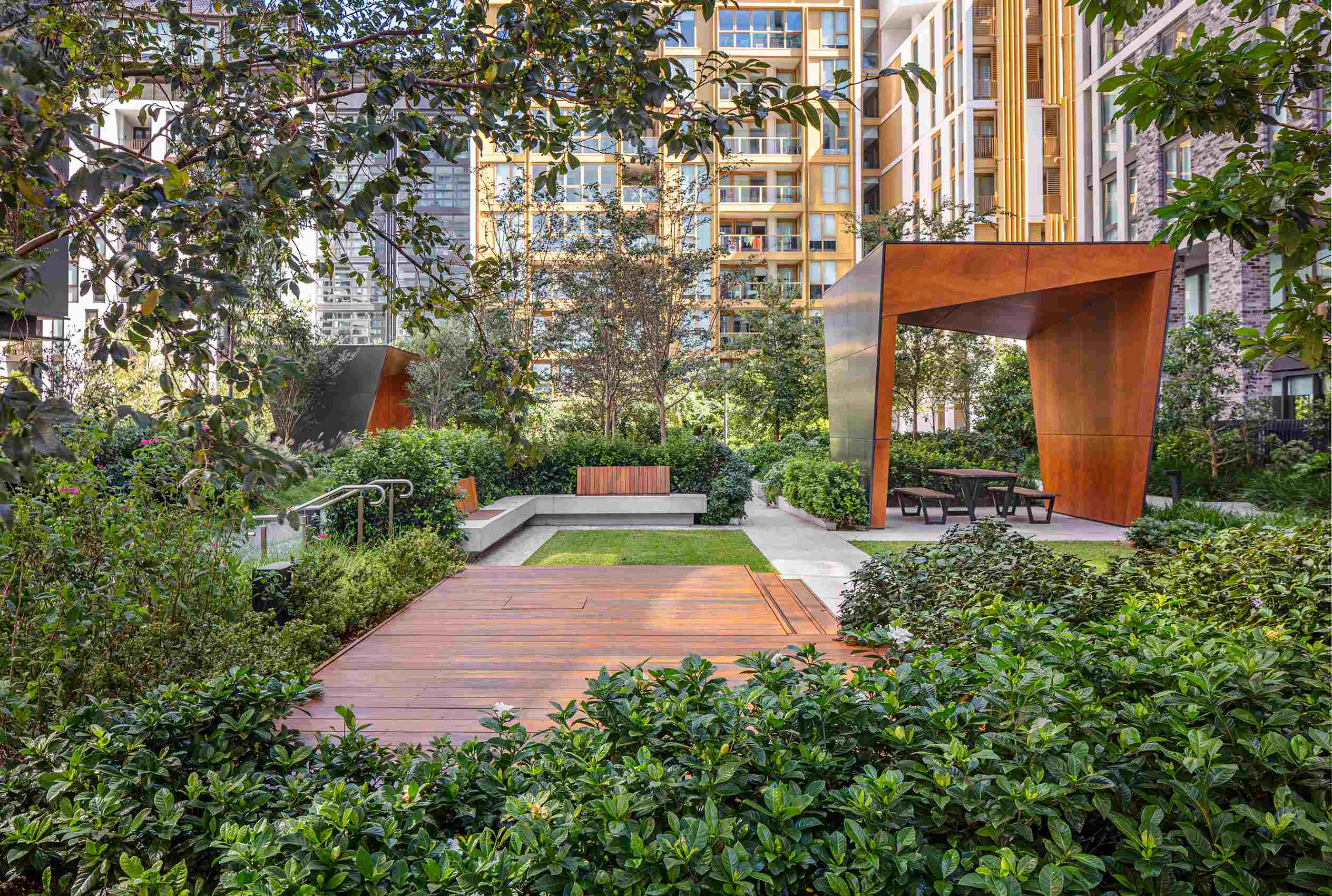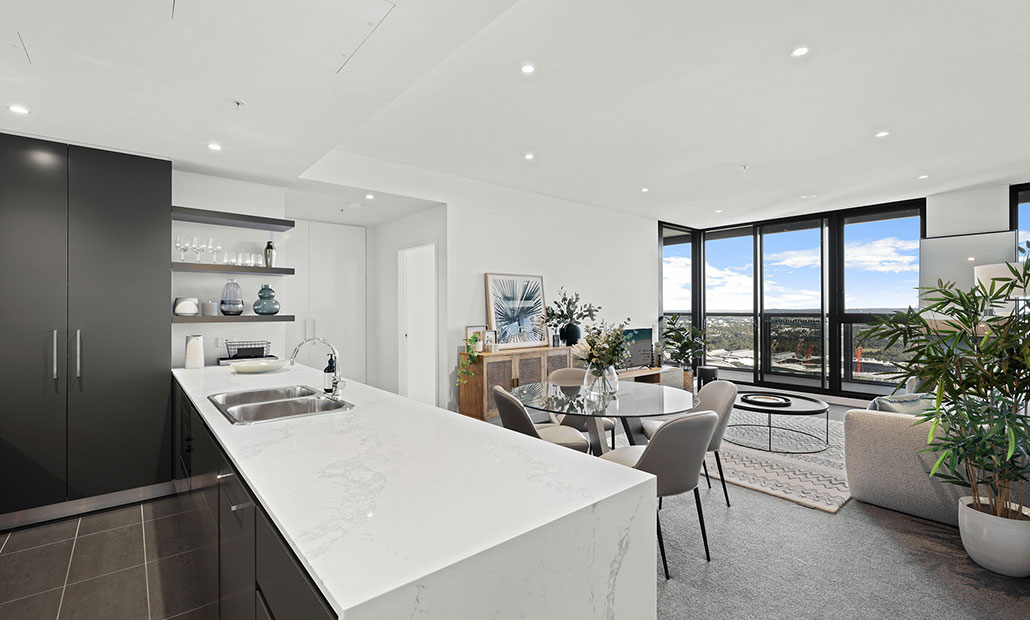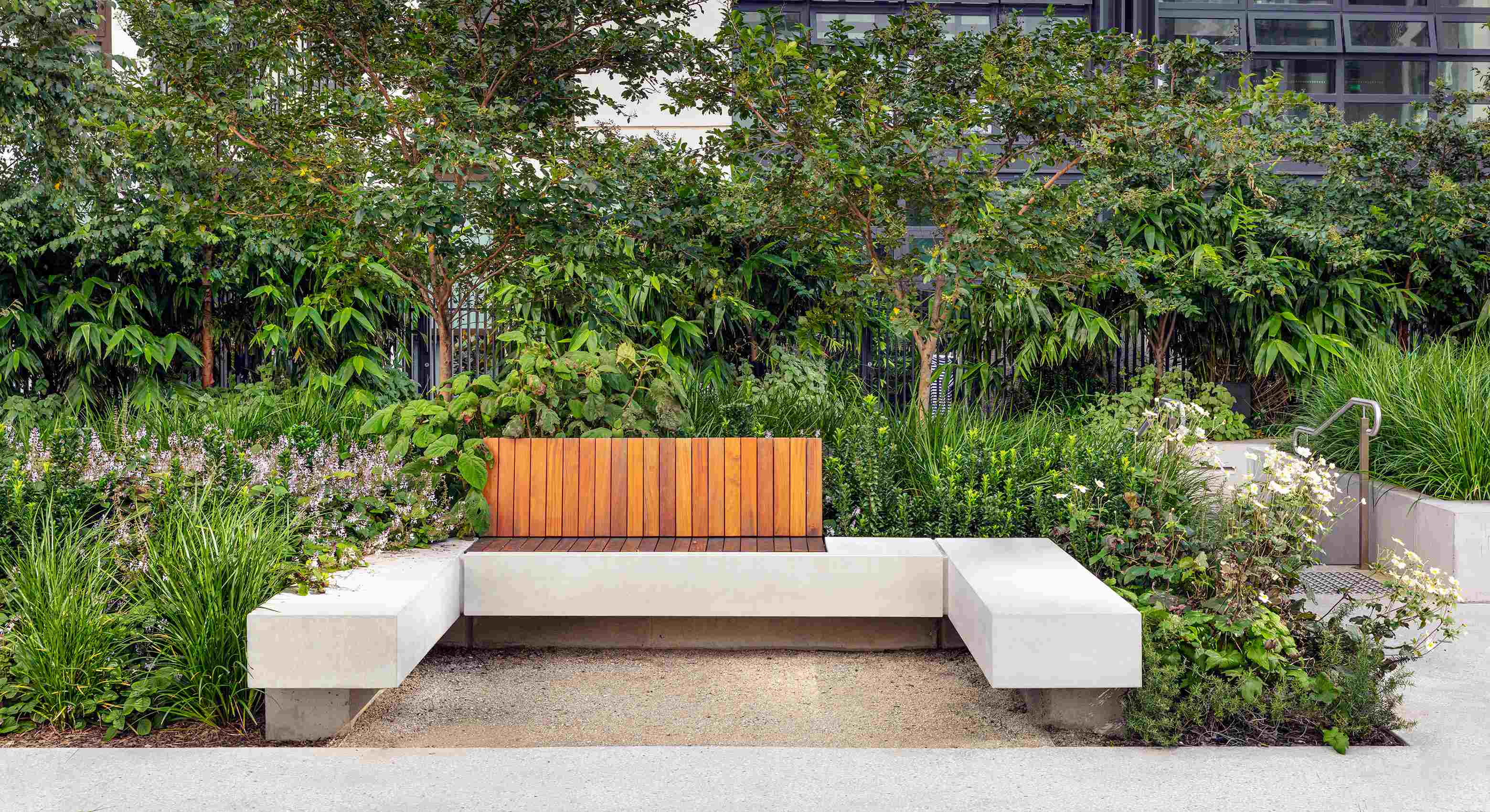 It is the detail that makes the difference. Kitchens have been designed as an extension of the living space with precision joinery that eliminates visual clutter and creates a natural hub of the home. Bathrooms offer a haven of calm, a place to refresh and revive, along with easy care surfaces.
Pavilions' shared spaces provide opportunity to know your neighbours and entertain friends and family. The beautifully landscaped courtyard garden features a tapestry of green with pavilions for outdoor dining, lawn for play or to simply read a book. A fully equipped gymnasium, co-working space, children's play space and community room add to the incredible lifestyle offering.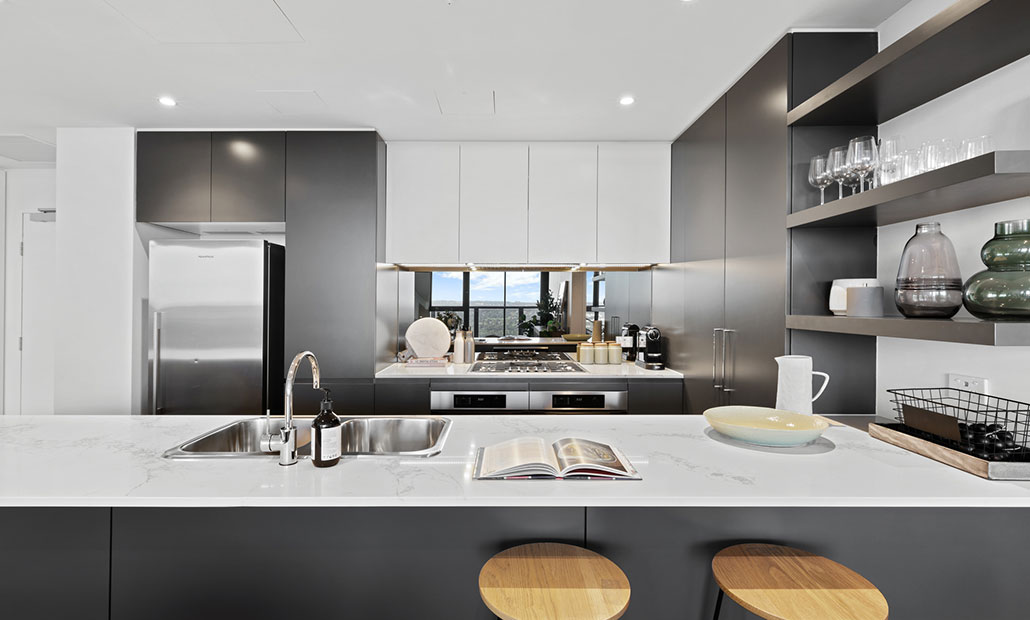 Discover the amenties on offer at Pavilions
A Grande Entrance
Arrive home to a grand, double-storey colonnade that frames Pavilions Residences leafy vistas.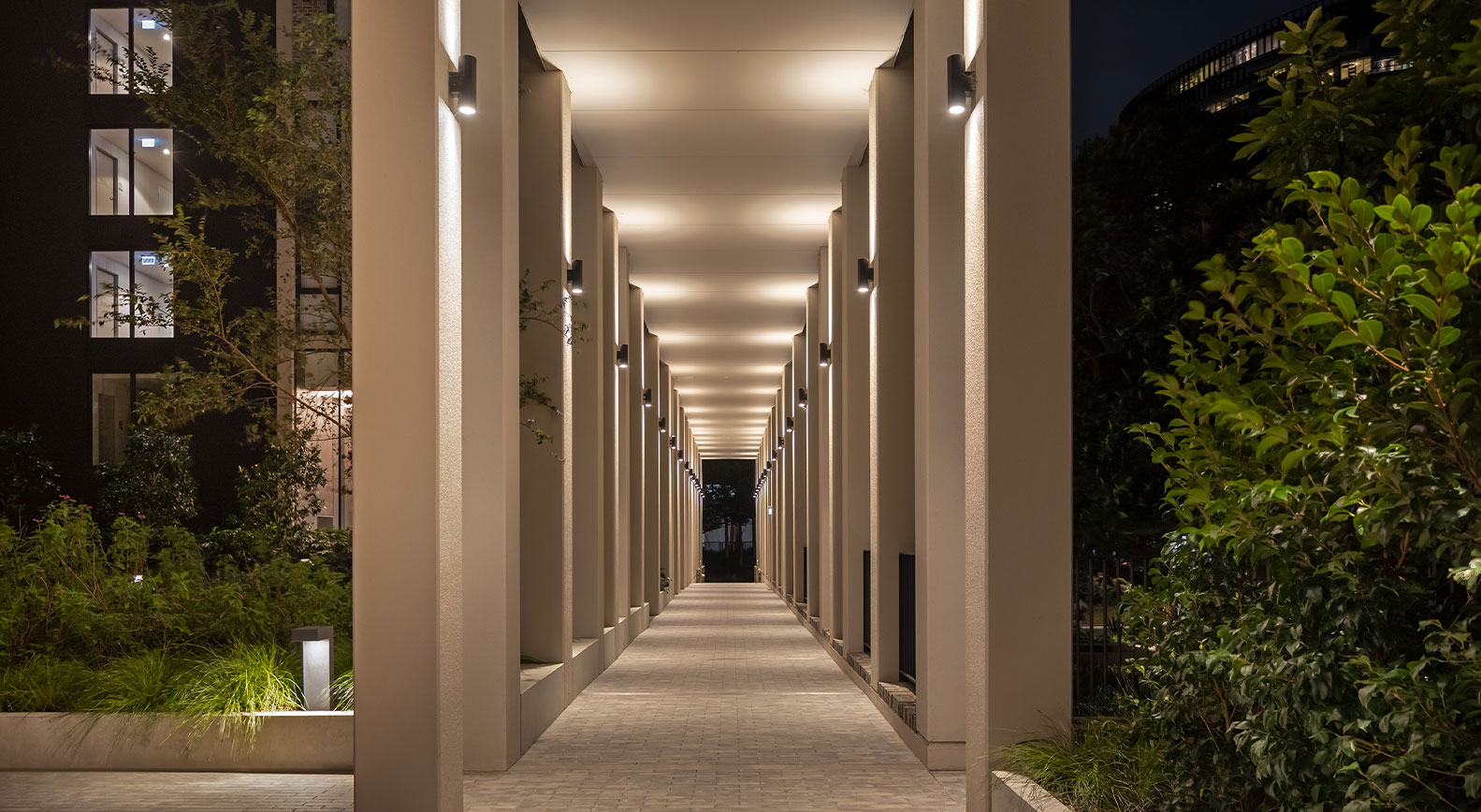 The Mirvac Difference
For nearly half a century Mirvac has been at the forefront of the Australian development and construction industry, recognised by our peers through more than 800 industry awards and by our customers who have rewarded our unrelenting commitment to quality and care with their loyalty.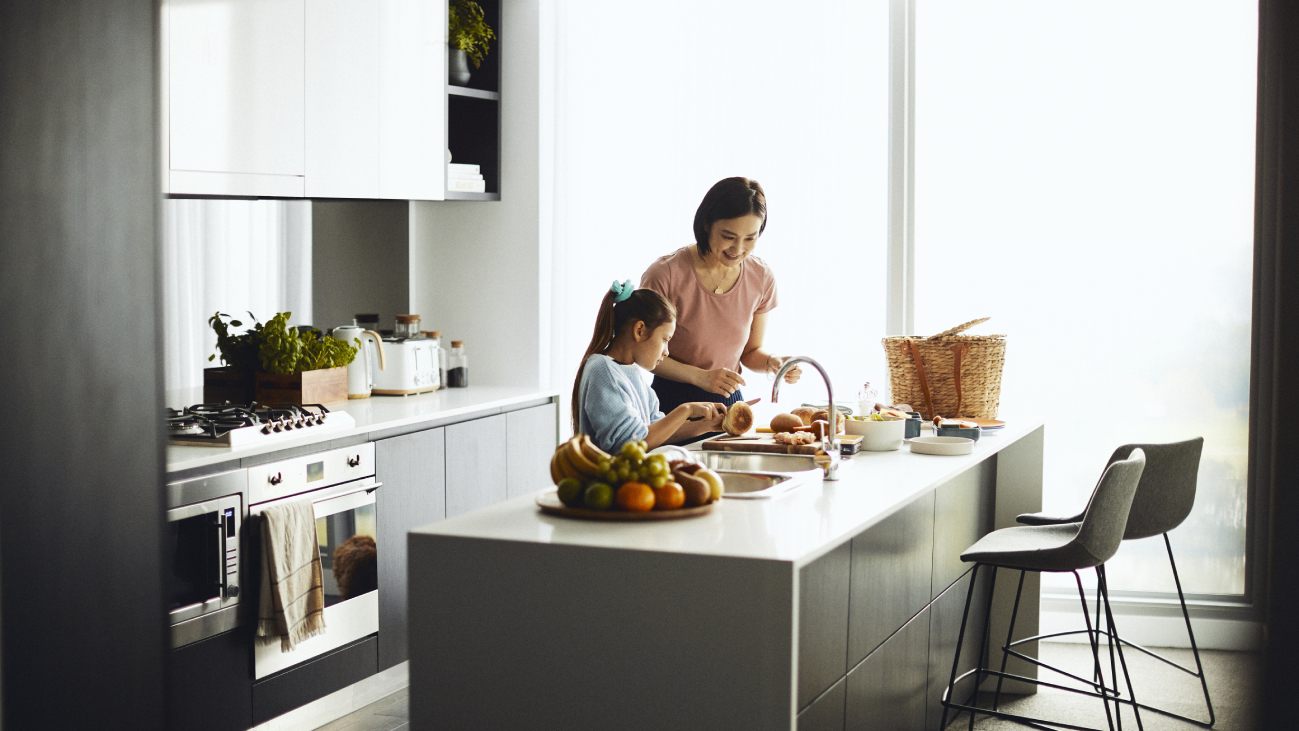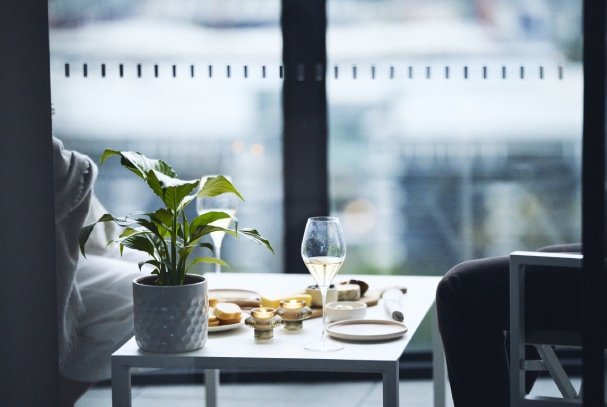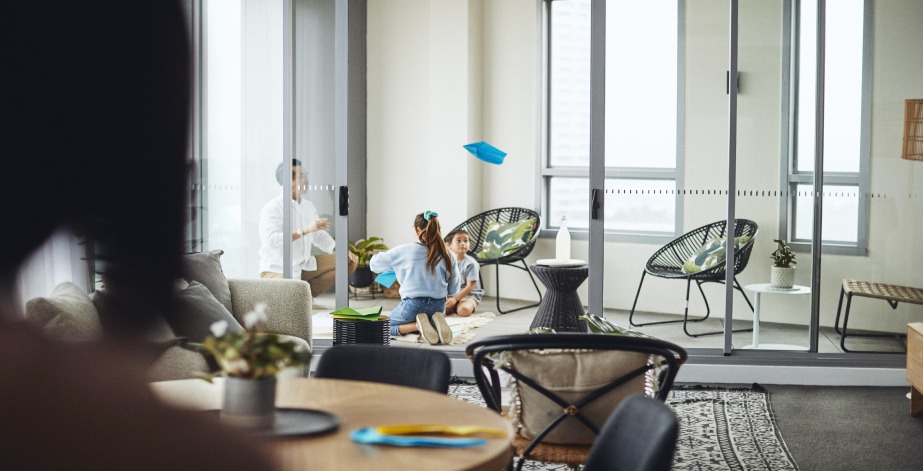 DISCOVER THE AMENITIES ON OFFER AT PAVILIONS
Arrive home to a grand, double-storey colonnade that frames Pavilions Residences leafy vistas.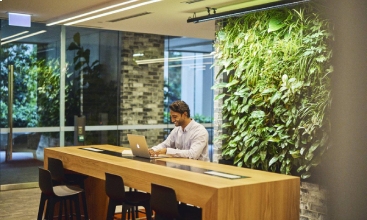 CO-WORKING SPACE
Enjoy a dedicated, resident's only space for working or studying from home.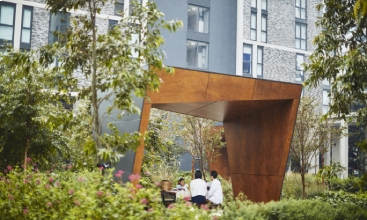 A NATURAL SETTING
Relax under the pavilions or host an outdoor dining experience in the 4,500sqm landscaped courtyard.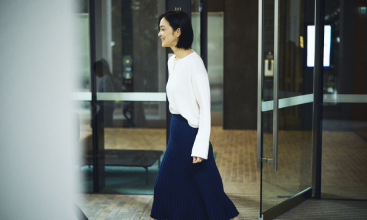 MULTIFUNCTION ROOM
Indoor multifunction space complete with a functioning kitchen and audiovisual capabilities.
INDOOR GYMNASIUM
Take advantage of the fully equipped indoor gymnasium to reach your wellness goals.
CHILDREN'S PLAY AREA
Designed with families in mind, you can explore the dedicated play area right on your doorstep.