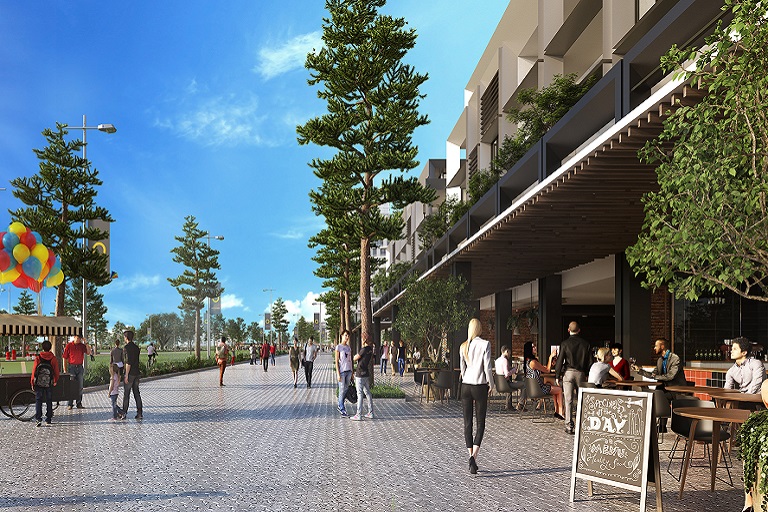 ---
Sydney Olympic Park sits in the sweet spot as planning experts predict a jobs and population boom in Sydney's west, raising the prospect of a surge in property values.
---
As plans for the largest proposed urban rail project in Australian history are rolled out, the big winners are set to be the residents of Western Sydney, and the many more people headed to the country's newest hotspot. And it's not only the proposed $20 billion Sydney Metro West, the underground high-speed link between the Sydney CBD and Greater Parramatta, that's predicted to bring a massive uplift for the region. There's also the anticipated infrastruture including Parramatta Light Rail, completion of the WestConnex link and the second airport at Badgerys Creek fueling the rise of the West.
"Within about 10 years, half the population of Sydney will live west of Parramatta which will be the first time in history," said Tim Williams, the Cities Leader for Arup Australia, the independent company working on built environment. "East of Parramatta has a lot of historic building infrastructure, trains and jobs and schools and walkability towards the Parramatta CBD.
"But for people to go west, there have been certain challenges in terms of jobs, housing, connectivity and amenity. Now we have a lot of investment coming and a lot of infrastructure to support the population growth of 2,000 new people a week.
"The Metro West in particular will be a game-changer for the whole city, bringing jobs west and making Sydney Olympic Park much more accessible to everyone."
The Sydney Metro West, proposed to begin construction work in 2020, will double the rail capacity between Parramatta and the Sydney CBD, with a journey time between the two centres of around 20 minutes by train.
Stations along the approximate 24km of underground rail have been confirmed for Westmead, one of Australia's largest health and education precincts, Parramatta, Sydney Olympic Park, North Strathfield, Burwood North, Five Dock and The Bays Precinct. Additional stops at Pyrmont and Rydalmere are being considered. There are already new Metro rail services between the city's North West at Rouse Hill and Chatswood, and by 2024 a tunnel below the harbour is proposed to connect additional stations in the city and south west to Bankstown.
According to Western Sydney director of the Sydney Business Chamber, David Borger, areas within 500 metres of stations are likely to jump in value as a consequence, particularly as construction work commences. "There'll be price bumps with the new infrastructure, as it's announced and again when it's delivered," he said. "With that new infrastructure and everything it brings in terms of jobs and retail, that area, the geographical heart of Sydney, becomes even more of a convenient place to live. Places like Sydney Olympic Park will be the place you go to work and shop and hang out afterwards. It's a great suburb for families to grow into too, with the best sporting facilities in NSW, parks, children's playgrounds and tonnes of open space."
One of the closest apartment developments to the proposed new Sydney Olympic Park station will be Pavilions, with around 700 apartments over four residential towers, ranging in height from nine to 35 storeys, wrapping around a 4,500sqm landscaped courtyard. Many of the homes, due for completion this year, have stunning views to the CBD, Parramatta River, the Blue Mountains and Sydney Harbour as well as of the surrounding 430-hectare parkland.
Mirvac's General Manager of Residential Development in NSW, Toby Long said early adopters stood to make the most gains from transport infrastructure which is anticipated to kickstart a wave of investment and employment growth in the Sydney to Parramatta corridor.
"Pavilions is ideally located to reap the benefits of Metro West with Sydney Olympic Park on track to become one of the best-connected suburbs in Sydney," said Mr Long. "Not only are we bookended by two powerhouse CBDs, both within easy commuting distance, but we have the prospect of even more growth westward, underpinned by the proposed 2026 delivery of Sydney's second airport at Badgerys Creek.
"Sydney Olympic Park lies right in the cross hairs of this once-in- a-century regeneration and those who don't spy the opportunity will be kicking themselves in years to come."
"Metro West is the key to unlocking the incredible opportunity at Sydney Olympic Park and realising the goals of the 2030 Masterplan that will see a resident community of around 23,500 people, 34,000 workers, 5000 students and a revitalised town centre with 100,000 sqm of retail space."
---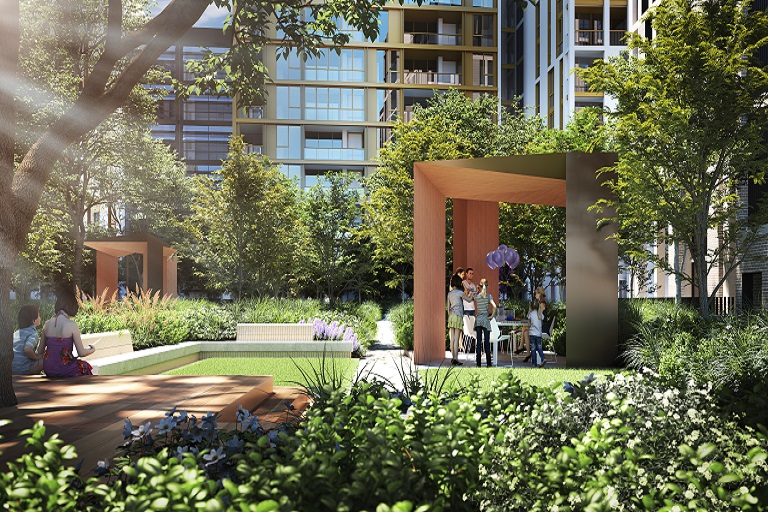 Optimism about the future of Sydney Olympic Park is shared by Knight Frank partner Wally Scales, who services the Western Sydney region. "The massive infrastructure boost will have a huge impact, making it extremely accessible to the Sydney CBD, putting it as close to the city as a place like St Leonards," he said. "Sydney Olympic Park will then be the perfect mixed-use environment."

"People want everything on their doorstep and they'll have it – great jobs in smart new corporate office buildings, a new apartment, and they'll be able to walk to bars and restaurants and still be within 500 metres of the train station. On top of that, they're in the middle of Sydney's major venue centre with the football stadium, sports facilities, and parkland. There'll be nowhere better."

The Federal and NSW governments are investing billions of dollars in infrastructure in Western Sydney, including better road links within the region. The proposed investment is expected to unlock the economic potential of the area by reducing travel times and easing congestion on the roads. Together with the anticipated opening of the Western Sydney International Airport in 2026, the Parramatta light rail in 2023 and the Sydney Metro West, a recent report by Future City Minds predicted that there'll be a huge rise in the number of jobs locally and an increase in community facilities like schools, childcare, libraries, community centres and gyms.
Commissioned by recruitment agency Michael Page, the report found that 64 per cent of Australian professionals believe that the Western Sydney region has the potential to progress economically to the level of the Sydney and Melbourne CBDs. Already Australia's third largest economic region, it's today home to 47 per cent of Sydney's population, and is expected to have a 1.9 per cent population growth each year for the next 20 years.

Pavilions will play its part in meeting the needs of this growing population and the demands of a new generation of sophisticated apartment dwellers with high expectations of how and where they choose to live.

A recent Housing Choices Survey by Mirvac highlighted a sharp change in attitude amongst buyers with residential amenity now considered a "must have". In this respect Pavilions ticks off a lot of boxes for the coming generation with a gym for the exclusive use of residents, children's playground and 4,500sqm tapestry of green spaces forming a delightful place to relax, read a book, kick a ball or dine beneath the shelter of three garden pavilions.

With world class health, fitness and leisure facilities, legacy of the 2000 Sydney Olympics, and 430 hectares of parkland on the doorstep, residents will have every opportunity to achieve their wellness goals. And the on tap entertainment that a new generation craves is already well-established with an abundance of restaurants and cafes and major sporting events and concert venues just a walk from home.

Come the Metro, it's only going to get bigger and better.
---
Disclaimer: Unless otherwise stated, the above information is taken from the NSW Government's announcement on 19 June 2019 in relation to the proposed Sydney Metro West. Mirvac does not guarantee if and when this infrastructure will be built and purchasers should make their own enquiries. Mirvac does not provide financial advice and this article should not be relied upon as such. Purchasers should seek their own independent advice from an appropriately qualified expert. The information depicting building amenities are intended only as a guide, are subject to change and are not to be relied on as representative of the final product.