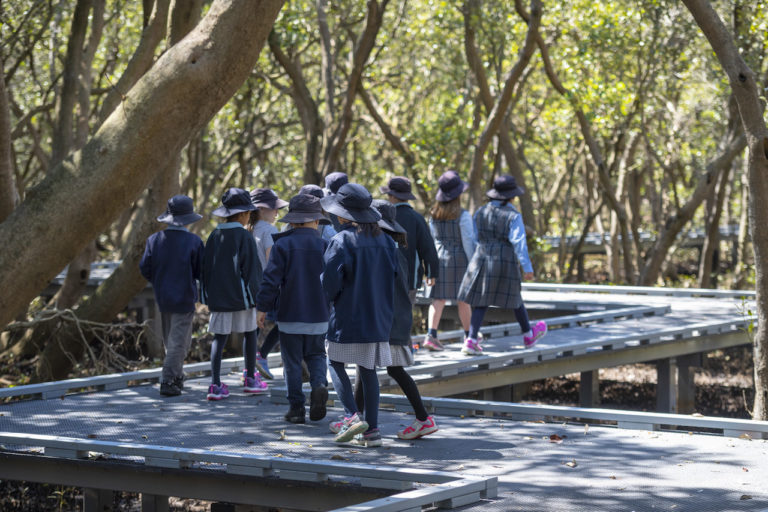 ---
Pavilions part of Sydney's newest 6 Star Green Star Community
---
The "Green Games" have produced one of the greenest communities in Australia with Sydney Olympic Park recently achieving 6 Star Green Star Communities rating. Awarded by the Green Building Council of Australia, the rating recognises the sustainability principles that have been embedded into the design and planning of a community which is proposed to be home to 23,500 residents and 34,000 workers by 2030.

What the green star rating means in practice is that the buildings, parks, streets, offices and shops are founded on principles of design excellence and livability. There are 35km of cycling and walking trails through the 430 hectares of parkland at Olympic Park, providing the ideal natural playground for residents at Pavilions.
And the drive for sustainability doesn't stop with the 6 Star Green Star Communities rating. The Sydney Olympic Park Authority has set a goal of achieving net zero carbon emissions by 2030 and is working to minimise the impact on the environment.

This ambition aligns with Mirvac's sustainability strategy This Changes Everything, where we have set a target of being net positive by 2030.
Pavilions was subjected to a stringent design process before gaining development approval, to ensure it met the strict design excellence and sustainability standards required at Sydney Olympic Park. The attention to detail and design is only now being revealed as construction hoarding comes down on Figtree Drive and Australia Avenue.
Beyond the spreading branches of two majestic Moreton Bay fig trees, the brick façade of Pavilions lends a warm and earthy presence at the gateway to Sydney Olympic Park.

Within the four buildings that form Pavilions, construction of the 4500sqm landscaped courtyard will soon get underway, providing residents with a place to enjoy the outdoors in a tapestry of green spaces. There will be places to sit and relax under the shade of a tree, covered pavilions for outdoor gatherings, places to walk the dog or simply stroll.
---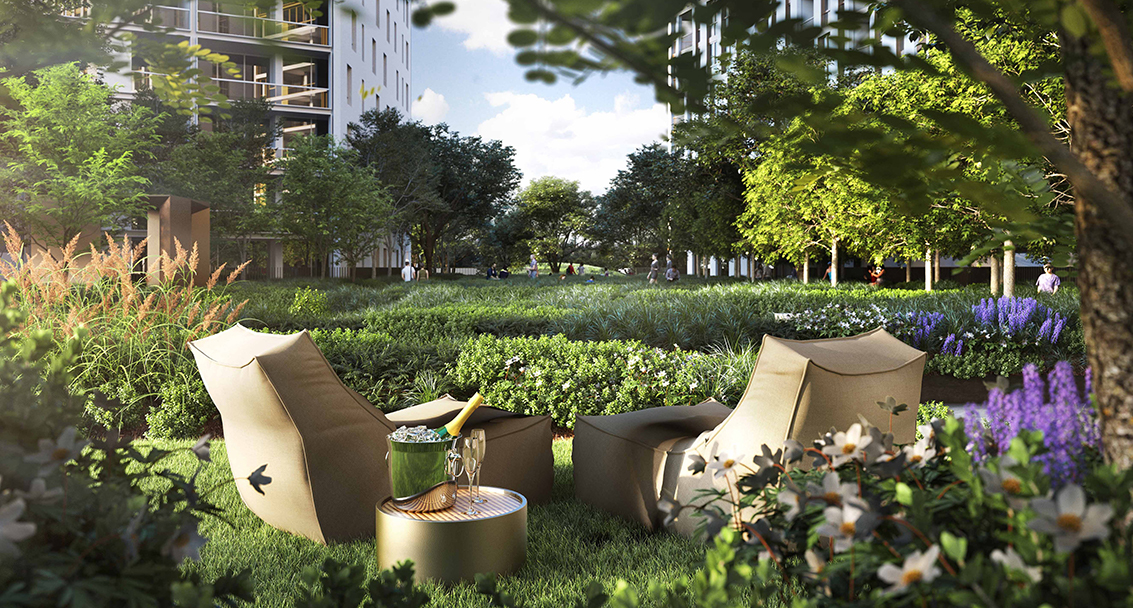 ---
Apartments have been designed to maximise access to natural light and building heights deliberately staggered to ensure the courtyard gets plenty of sunlight. Within each apartment, low energy LED lighting and energy efficient appliances help residents to reduce power bills along with water-saving taps and showerheads.

The lush gardens that are one of the outstanding features of Pavilions are also-drought proofed with Sydney Olympic Park being home to Australia's first large scale urban water treatment scheme, which recycles water for irrigation and toilet flushing.

For those who enjoy the freedom to stroll through their neighbourhood at any time of the day or night, Sydney Olympic Park also has 24-hour security seven days a week, providing peace of mind that is not often found in other town centres.
---
Disclaimer: Unless otherwise stated, the above information is taken from the NSW Government's announcement on 19 June 2018 in relation to the proposed Sydney Metro West. Mirvac does not guarantee if and when this infrastructure will be built and purchasers should make their own enquiries. Mirvac does not provide financial advice and this article should not be relied upon as such. Purchasers should seek their own independent advice from an appropriately qualified expert. The information depicting building amenities are intended only as a guide, are subject to change and are not to be relied on as representative of the final product.