First Residents Move In to Pavilions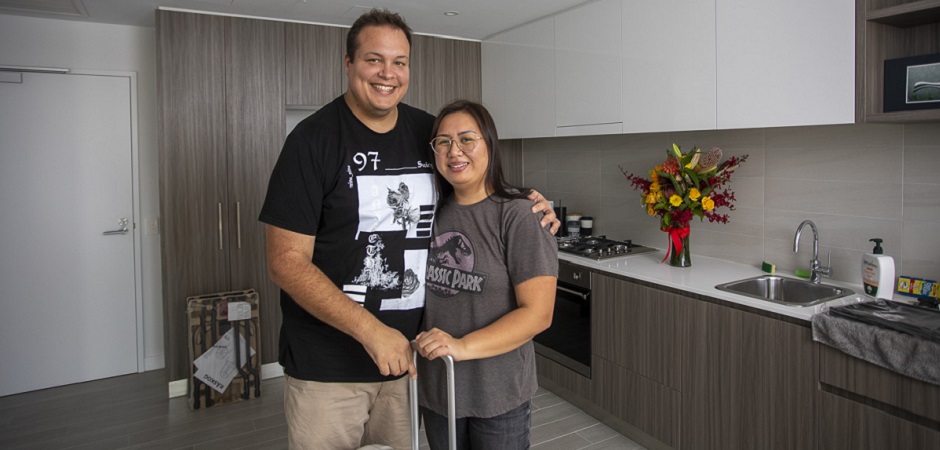 The long wait is over, and our first residents have begun moving into their beautiful new apartment at Verde.

We shared the moment with Sam and Virginia to celebrate as they picked up the keys to their one-bedroom apartment looking out over Figtree Drive.
And a vibrant couple's verdict about their new home?
Sam: "It's an amazing feeling."
Virginia: "Really exciting and something we have been waiting for a very long time."
Settlements will progressively see neighbours moving in and the beginning of the Pavilions community.

We are thrilled to announce that our new Welcome Plus Coordinator, Alison will be playing an active role in bringing people and the community together, and will establish interest groups to help them settle in to their new neighbourhood.

Verde is the first of the four buildings to be completed at Pavilions. We are working towards the completion of the other buildings in the next fewmonths, along with the 4,500 sqm of lush landscaped courtyard at the heart of Pavilions with mature trees, BBQ facilities, a kids play area and spaces for outdoor entertaining, exclusive to residents. Pavilions also provides a gymnasium and community facilities. This is only the beginning of a very exciting future for Pavilions.