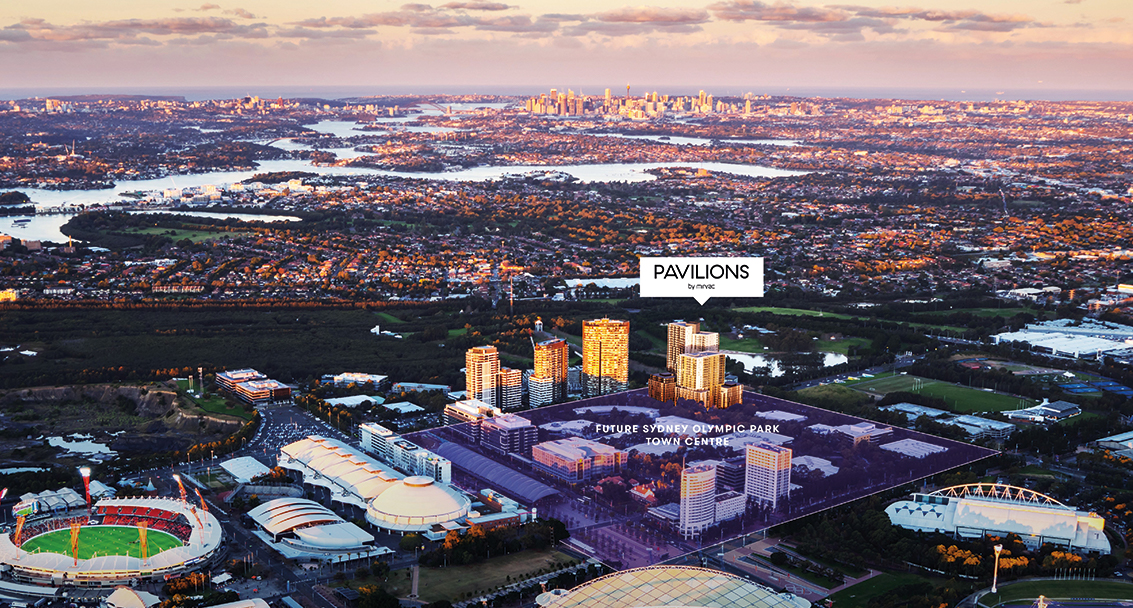 ---
NSW Government announces $3bn investment for Sydney West Metro
---
There was welcome news for Sydney Olympic Park in the NSW Budget with the Government setting aside $3 billion for the Sydney West Metro fast rail that is proposed to link Parramatta to the Sydney CBD.

Funding takes the project to the next level, providing residents and property buyers with confidence that this major infrastructure initiative is anticipated to commence construction in the next term of Government. And with Sydney Olympic Park named as one of the proposed stops on the 20-minute Sydney to Parramatta line, some commentators are already predicting a boost to property values.

REA Group's chief economist Nerida Conisbee singled out Sydney Olympic Park as the next property hot spot on the back of the Government's announcement according to the June 19 2018 article on realestate.com.au.
Mirvac's General Manager, Residential Development NSW, Toby Long said "the Government's commitment to infrastructure investment at Sydney Olympic Park supported its transformation from a place to visit to a place to live and work."
"Mirvac applies a high level of due diligence before acquiring any site for development and Sydney Olympic Park ticks the boxes on a number of levels," said Mr Long. "With 430 hectares of parkland, incredible world class sporting and leisure facilities and an established dining and retail precinct, it has the amenity that few other locations can boast."
"It already has the advantage of a train station however, the Sydney West Metro will be the game-changer that the government is promising. Our residents at Pavilions will have fast access to the Sydney CBD and Parramatta, which increasingly is where many of the new jobs are."
"A fast commute means more time with friends and family, being able to live a healthier and more meaningful life."
Pavilions, designed by the multi award-winning architectural firm BVN in collaboration with Mirvac Design, stands at the gateway to Sydney Olympic Park's Central precinct, offering a vast array of living styles from premium sky homes with stunning views to the Sydney CBD, Blue Mountains and district, to terraces with their own street entry, ideal for families. There is a wide range of layouts and pricing across one, two and three bedroom apartments, to appeal to diverse buyer groups.
At the heart of Pavilions, the proposed 4000sqm courtyard offers a tapestry of green spaces for outdoor dining and gatherings, places to play or simply relax on the lawn beneath a shady tree. There is a children's playground, gymnasium and community meeting room and 1000 bicycle parking spaces, an open invitation to get outdoors and enjoy the many kilometres of bicycle and walking tracks that from the backyard to life at Pavilions.
---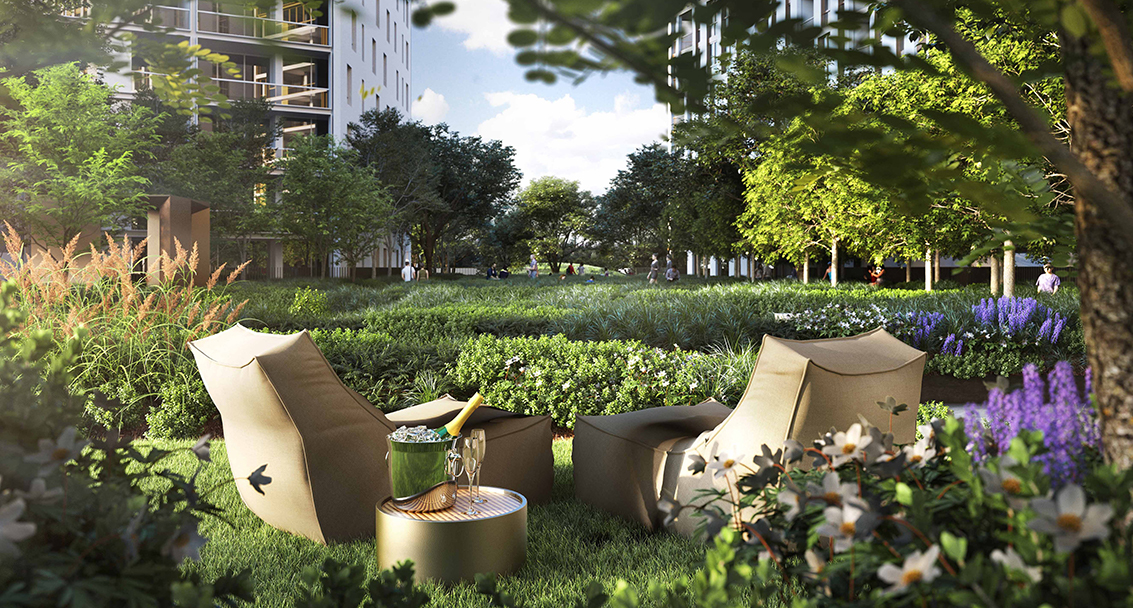 ---
Disclaimer: Unless otherwise stated, the above information is taken from the NSW Government's announcement on 19 June 2018 in relation to the proposed Sydney Metro West. Mirvac does not guarantee if and when this infrastructure will be built and purchasers should make their own enquiries. Mirvac does not provide financial advice and this article should not be relied upon as such. Purchasers should seek their own independent advice from an appropriately qualified expert. The information depicting building amenities are intended only as a guide, are subject to change and are not to be relied on as representative of the final product.